Inserting images into questions
To insert an image from an internal source:
Navigate to Edit question.
In the Question field, click on Image icon.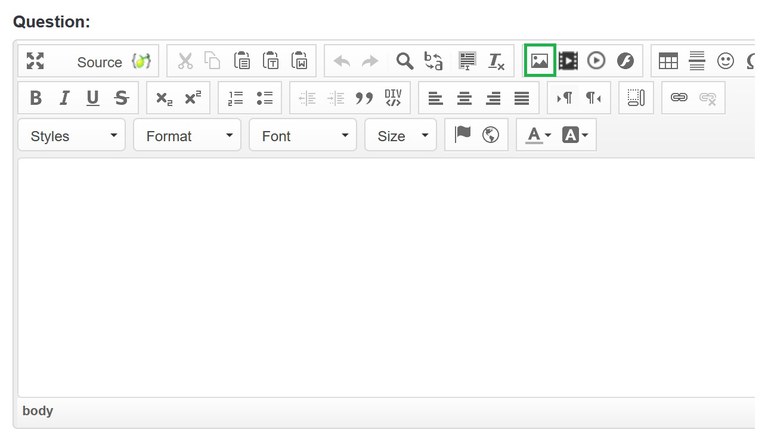 In the Image Properties box, click on Browse Server.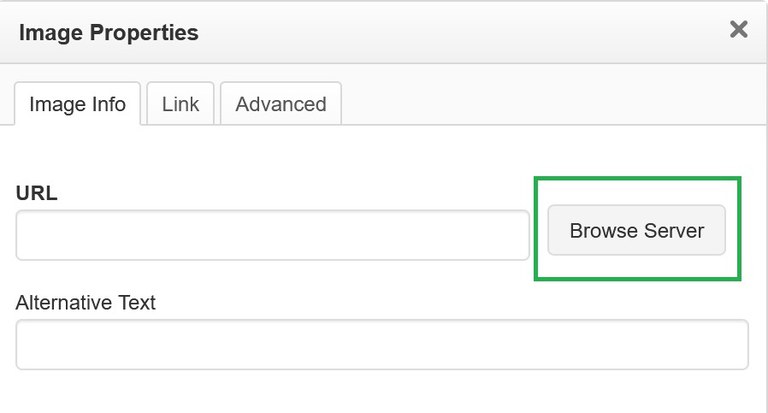 ---
If you have not uploaded your file to this survey:
In the File Resource dialog box, click on Upload. 
NOTE: Only images will be displayed.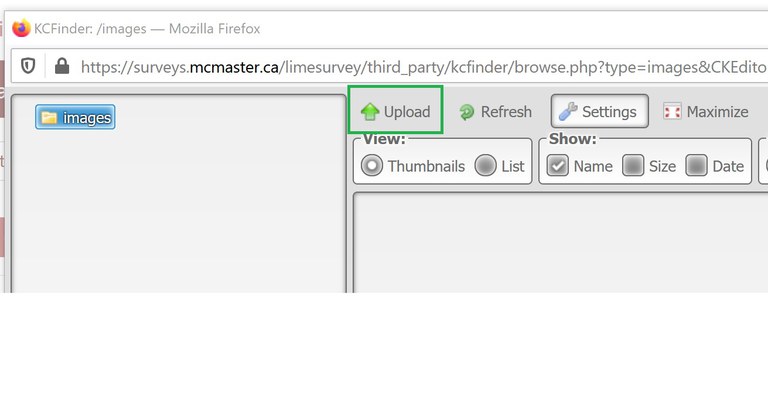 The file is now listed.
Enter text in the Alternative Text field. For assistance, see Writing alternative text for images
Click OK to insert the image into the Question field.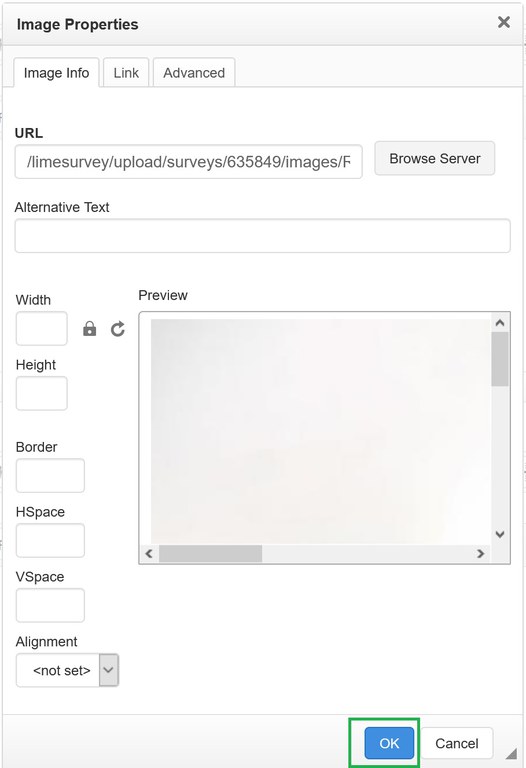 The image is now listed in the Question field.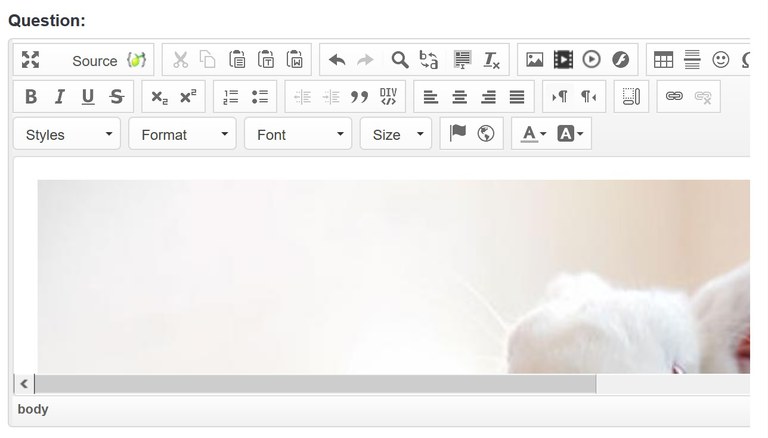 ---