There are two options:
Add logos to the welcome screen of the survey. These logos will only show on that screen, and the McMaster one will keep showing on the top left corner during the rest of the survey.
Replace the logo image that appears in the top left of all the survey screens (the McMaster logo in the McMaster theme) with your own logo image. Note that this is a single image file, so you would have to create one image that includes all the logos you want, with a size that fits that header height.
---
Option 1: Add logos to welcome screen
Steps:
Go to Text elements
Insert logo in the Welcome message area.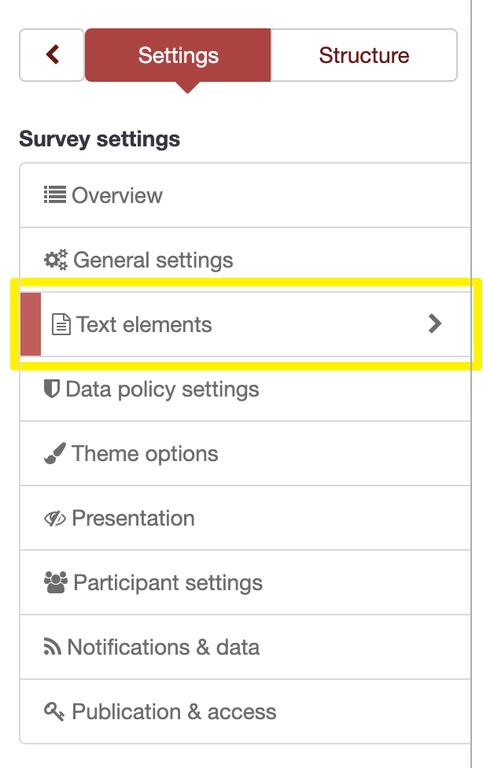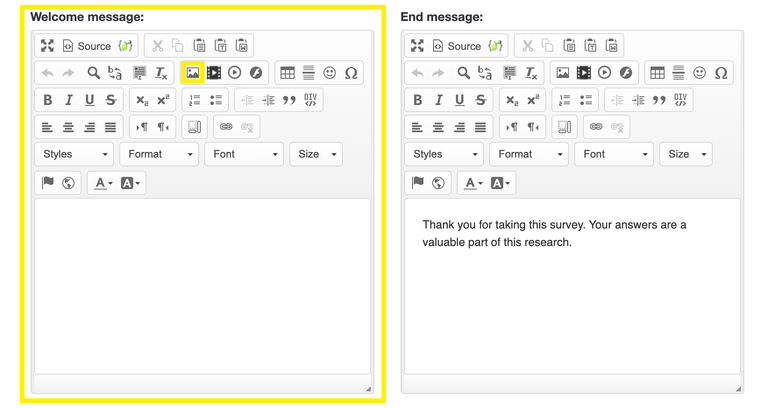 Set up your survey to show the Welcome screen.

Go to Presentation
Turn Show welcome screen on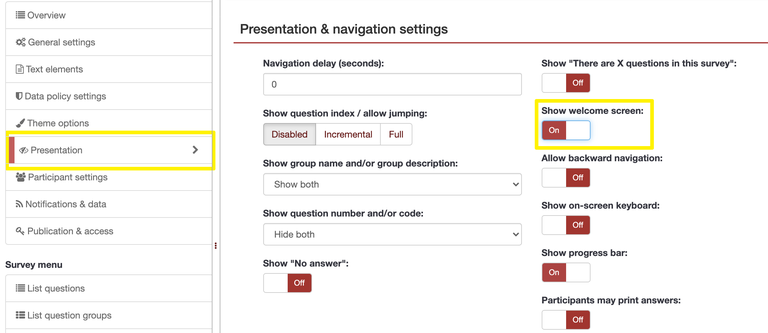 ---
Option 2: Replace logo image for the survey.
As a reference, the McMaster logo is 500px (width) x 274px (height).
Go Theme options
Set Inherit everything to No.
Set Brandlogo to Yes
From Brandlogo file dropdown, select the custom logo file you uploaded at the beginning (it will show towards the bottom of the list, under Survey).
Click Save button at the top right of the screen.
Test your survey to check that the logo displays correctly on the top left corner of your survey.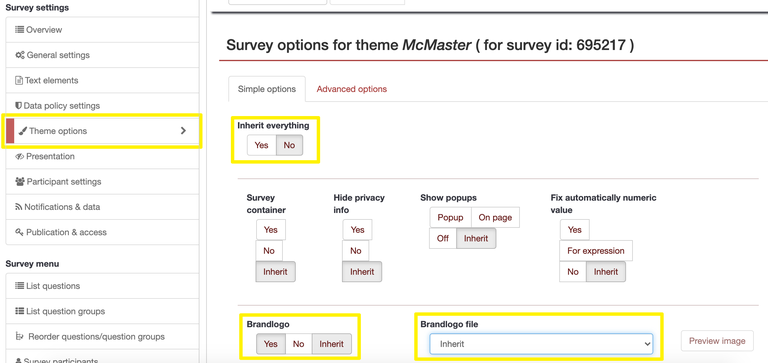 ---